Bus Rules
RCSC Bus Rules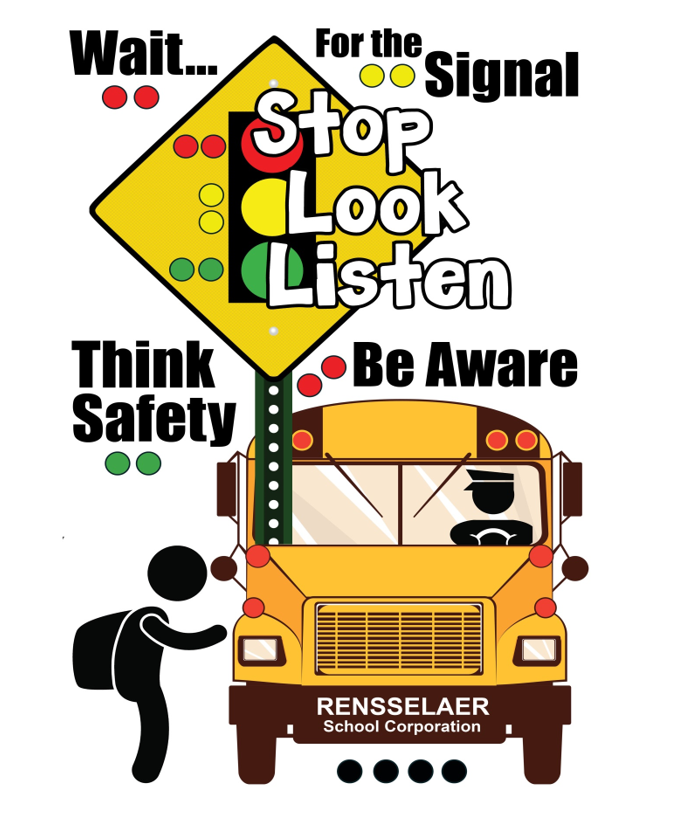 1. Students should "care about others" while on the school bus. They are also given the charge to "be the best they can be" and always "do the right thing".
2. Each student will take his/her seat or assigned seat immediately upon entering the bus. Older students are advised to be seated at the rear of the bus so that, in the event of an emergency, they are to assist smaller and younger students exit the bus through the rear door.
3. No student will stand or move from seat to seat during the trip without the permission of the driver.
4. Loud, boisterous or indecent conduct will not be tolerated.
5. Windows (only ½ way-down, do not allow students to open them any further) and doors will not be opened or closed except by permission of the bus driver.
6. No student will enter or exit the bus until it has come to a complete stop and the door has been opened by the bus driver.
7. Squirt guns, water balloons, fireworks or any objects determined to be dangerous by the bus driver, will be prohibited on the school bus.
8. No snowball throwing will be allowed in the bus parking lot nor will snowballs be allowed on the busses.
9. No "pop", candy or gum will be consumed on the busses.
10. Students will not be allowed to tease, scuffle, trip, hold or use their hands, feet or body in any objectionable manner.
Disciplinary Action for General Rules #2-#10 above
1. First Offense—the driver calls the parent(s) and completes a Bus Conduct Report (and gives it to the principal/asst. principal of the student's school). A conference will be held with the student, parent, principal and bus driver. (Disciplinary action for additional infractions will be explained.)
2. Second Offense—bus riding privileges may be suspended for 3-5 school days.
3. Third Offense—bus riding privileges may be revoked for remainder of the semester.
All rule violations and disciplinary actions will be documented in writing (using the Bus Conduct Report) and kept on file in the student's respective school office and at the office of the Transportation Secretary. Students may be subject to other sanctions as covered in their respective RCSC Student Handbooks.
Students and Bus Drivers
Students who interfere in any way with the bus driver's commands or ability to drive are subject to the above stated disciplinary policies. And in addition may be subject to immediate suspension from the school bus.
RIDING A SCHOOL BUS IS A PRIVILEGE AND NOT A RIGHT