ONLINE REGISTRATION

Rensselaer Central Schools are excited to welcome incoming students ​for the 2022-2023 school year!!
B

eginning school is a very exciting time in the life of a child. It can also be a very confusing one for a parent...especially if it's your first child to enter school. We have created these instructions to help you navigate this new world and make the process as user-friendly as possible.
Registration begins online August 1st. For parents who would like to visit the office of each school, the offices will be open on 8/2, 8/3, and 8/4 from 10 AM - 4 PM. On 8/3 offices will be open 12 PM - 6 PM. All forms will be completed online.

Parents are able to complete online registration beginning on August 1, 2022.
The registration process should take approximately 20-30 minutes per student.
There are two steps to registering your child for school at RCSC:
Complete the online registration process. Registration forms are completed using our management system, PowerSchool. Directions and links are located below to access this site.
Place a partial payment or complete a free/reduced lunch application. Fees will be finalized in the coming days after school begins. $20 per student or a completed Free/Reduced Lunch application are required to begin.
REQUIRED REGISTRATION DOCUMENTS
Your child's birth certificate

Your child's immunization records

Your child's Social Security card

Proof of Residency (example: lease, utility bill)

Any legal documents related to child custody, restriction or restraining orders

Contact information for any schools previously attended
Please select one of the following options below to begin registration: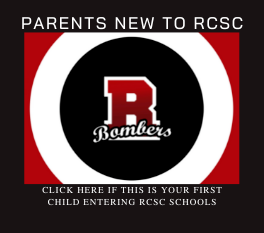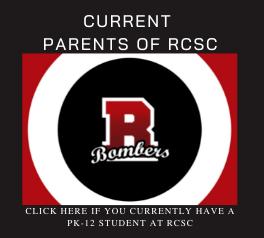 Please Note- Student Devices will be distributed during the first days of school at each building.